A terrace overlooking the Lago Maggiore
The house lies on a sloping ground overlooking the Lago Maggiore and the Alps.
The building features a regular shape in plan, and it is composed of two parts: a solid stone-cladded basement, which hosts the bedrooms, nestled in the ground, sharply carved by the window openings; a second light volume leans on the first one featuring large windows and deep loggias.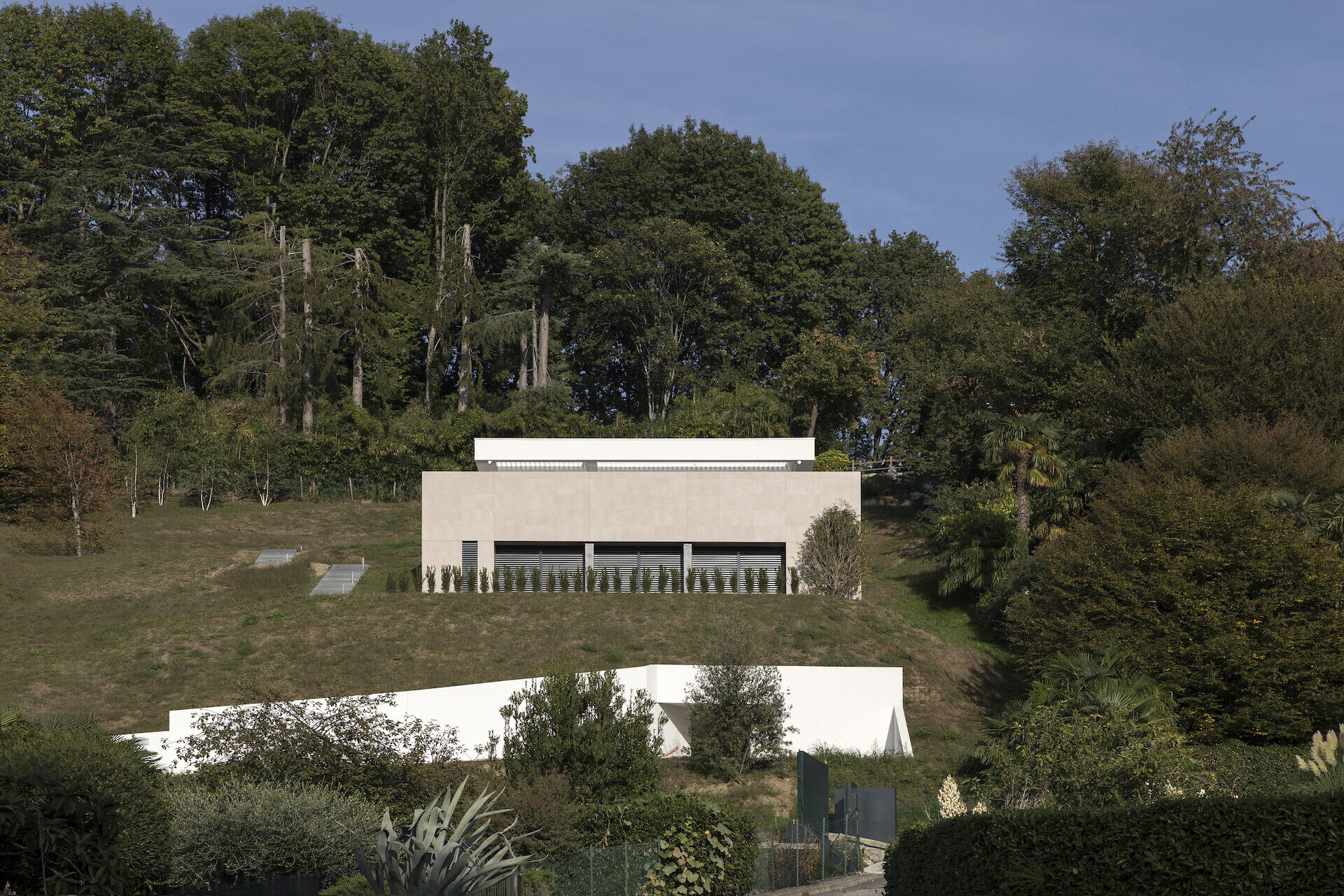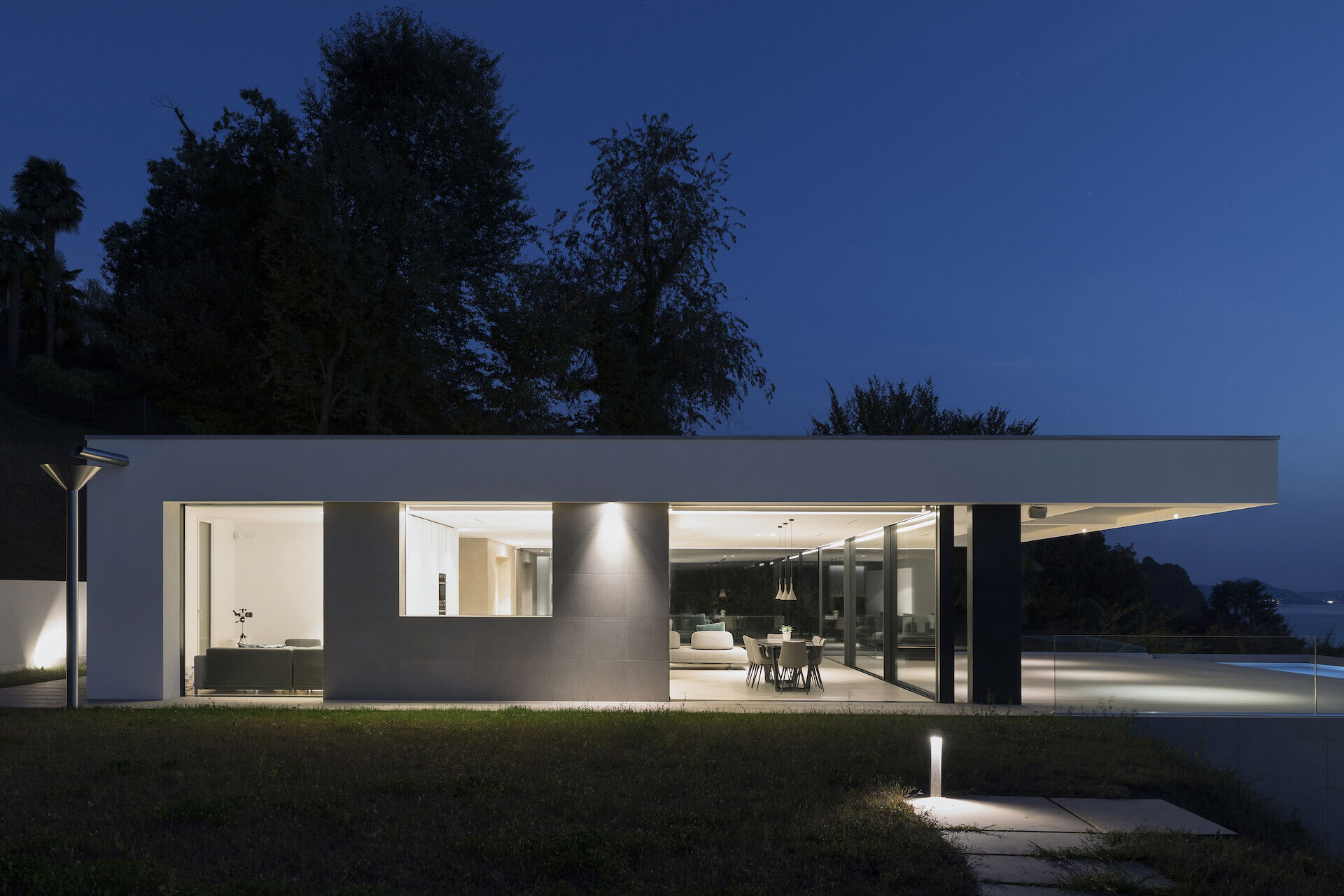 A shift in plan between the building levels seconds the shape of the ground, reducing the visual impact of the construction.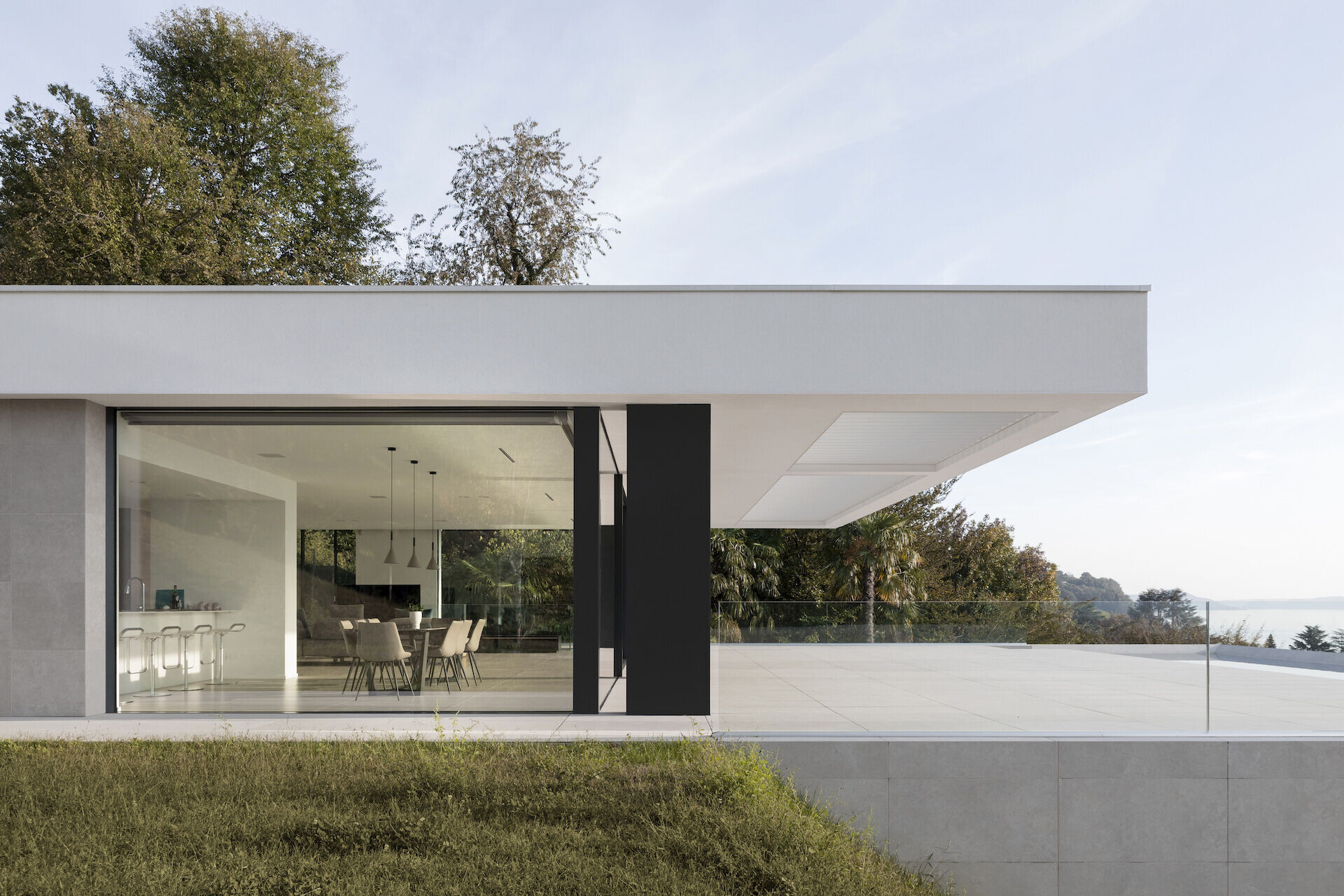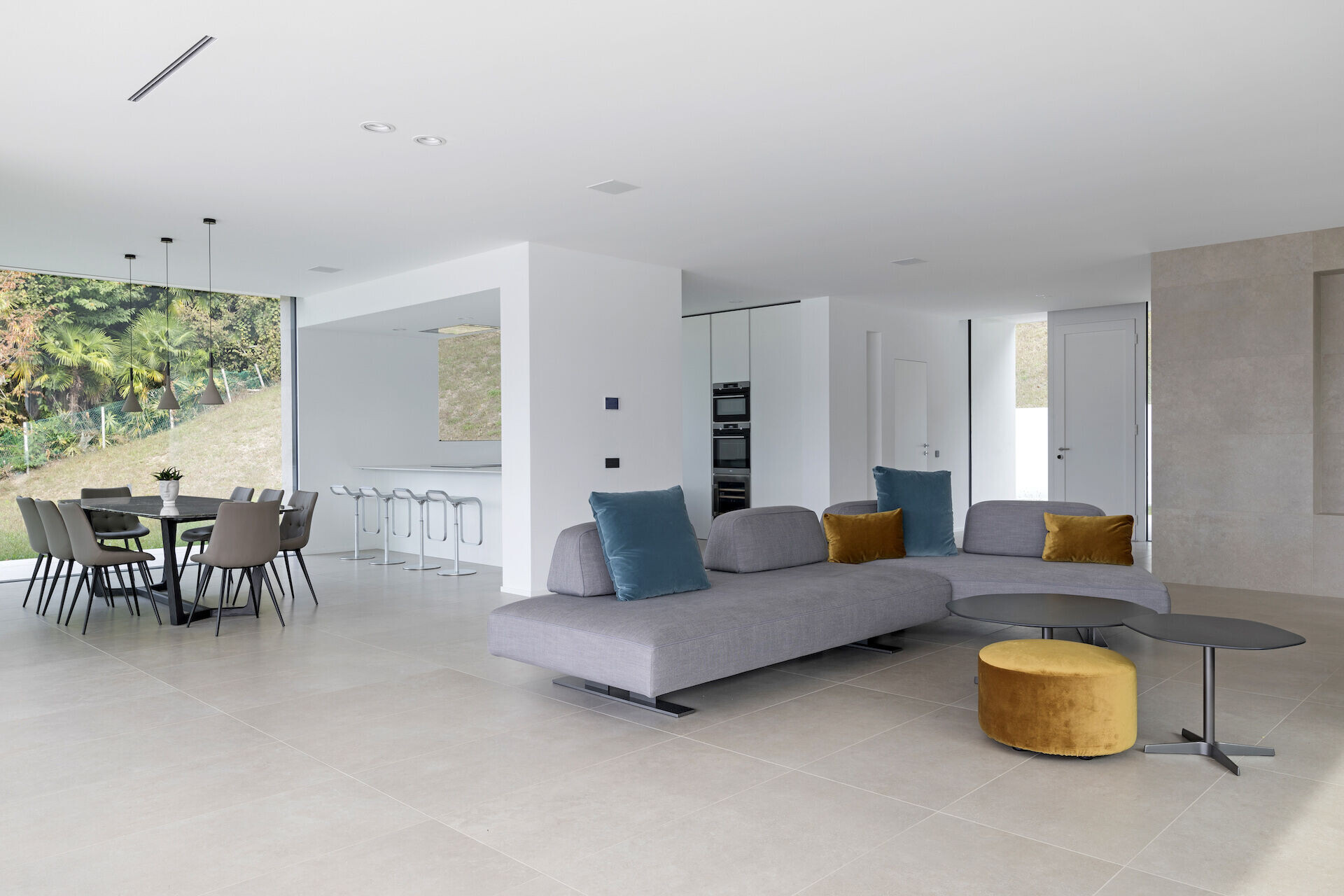 The building features a small set of materials: the stone cladding of the basement, light-tones plasters, steel profiles and extra-clear glass.