Making the most of its setting within the Mont-Tremblant National Park, Farouche Tremblant by L'Abri offers a unique retreat concept, including a Nordic farm, café-bar, four-season micro-refuges, and an outdoor basecamp.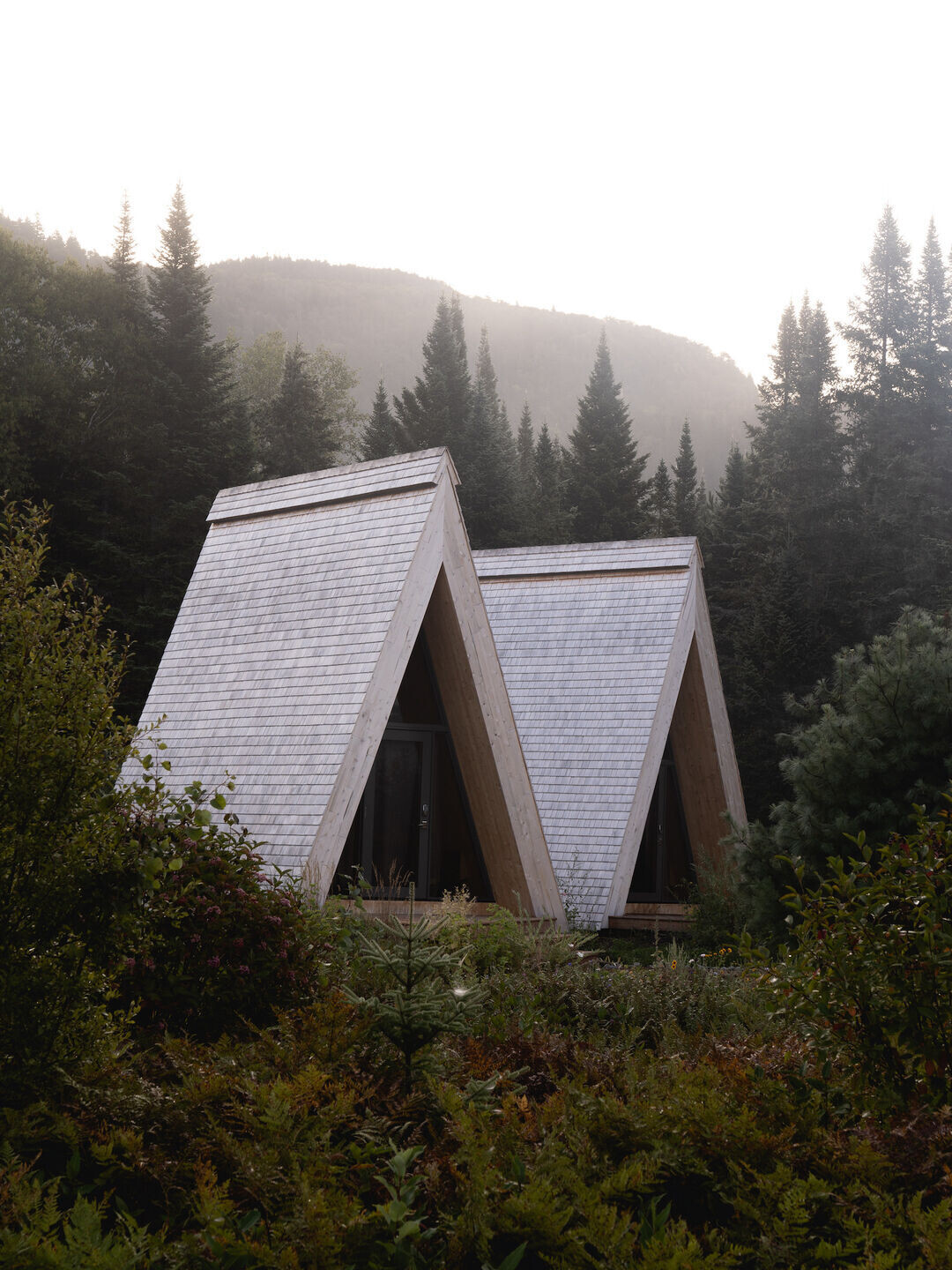 To the north of the side of the property, along the edge of Chemin du Lac-Supérieur, a barn provides a centre for farm activities with routes leading out to a small organic vegetable farm, greenhouses, flower fields, and fallow lands. Behind the barn is a trailhead for hiking routes that allow visitors to explore the region beyond.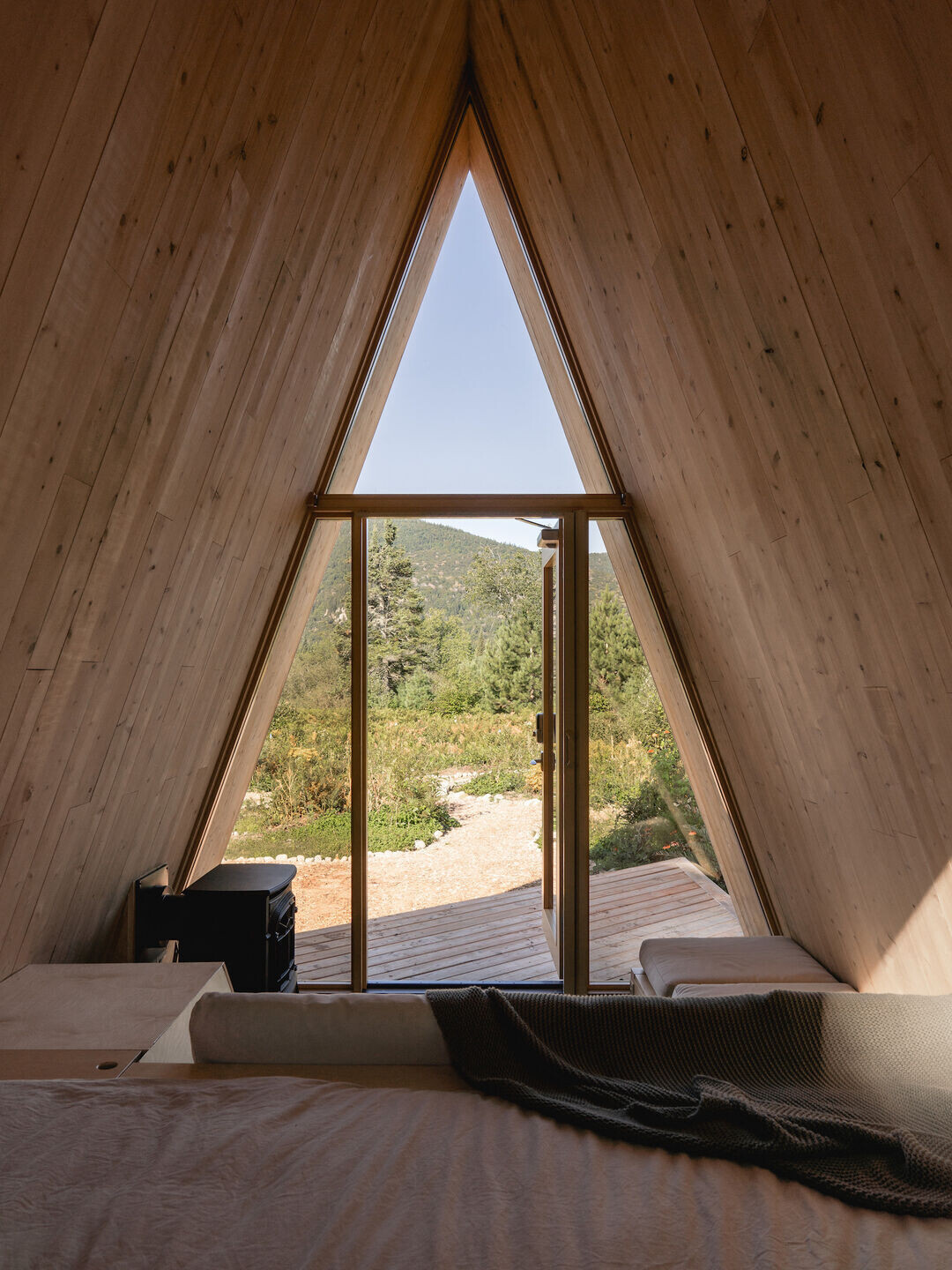 To the south of the site, along a river, a café provides space for various activities. Upon entering through a small market offering seasonal products from the Farouche vegetable farm, a dining area and kitchen offer visitors and guests the chance to enjoy meals prepared from produce grown on-site. A central wood stove encourages people to gather while large windows open to views of Mont-Tremblant.
The materials of the café building are refined and sober, including a charcoal-steel roof and hemlock siding, which refer to the vernacular farm buildings of the region.
Cedar shingle micro-cabins are organized south of the café and connected by a winding path. The A-frame shelters include a king bed, sofa, and gas stove within a compact floor plan. Minimalist in their detailing and form, the buildings seem to recede into the landscape, allowing the region's beauty to come to the fore.