The design directors of HDC Design, Rene Liu and Jiajun Tang, recently completed the BEN MOO Exhibition Hall, situated on the fifth floor of the Fusen-Nobel House in Nanmen, Sichuan, China.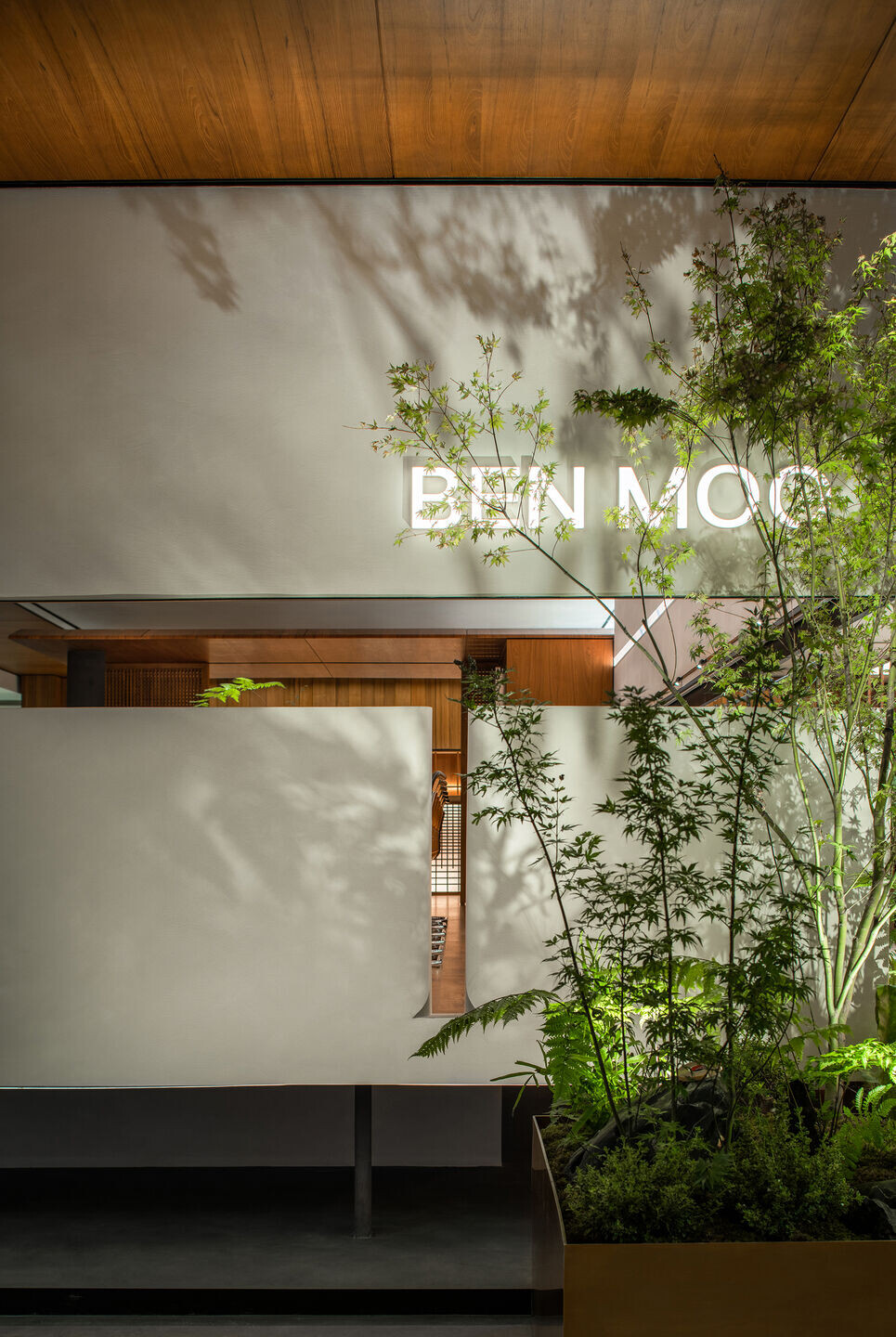 The exhibition hall features a fresh design perspective curated by the designers after thoroughly understanding the series composition and development concept of BEN MOO products in collaboration with the brand, employing a subdued and spiritual design aesthetic.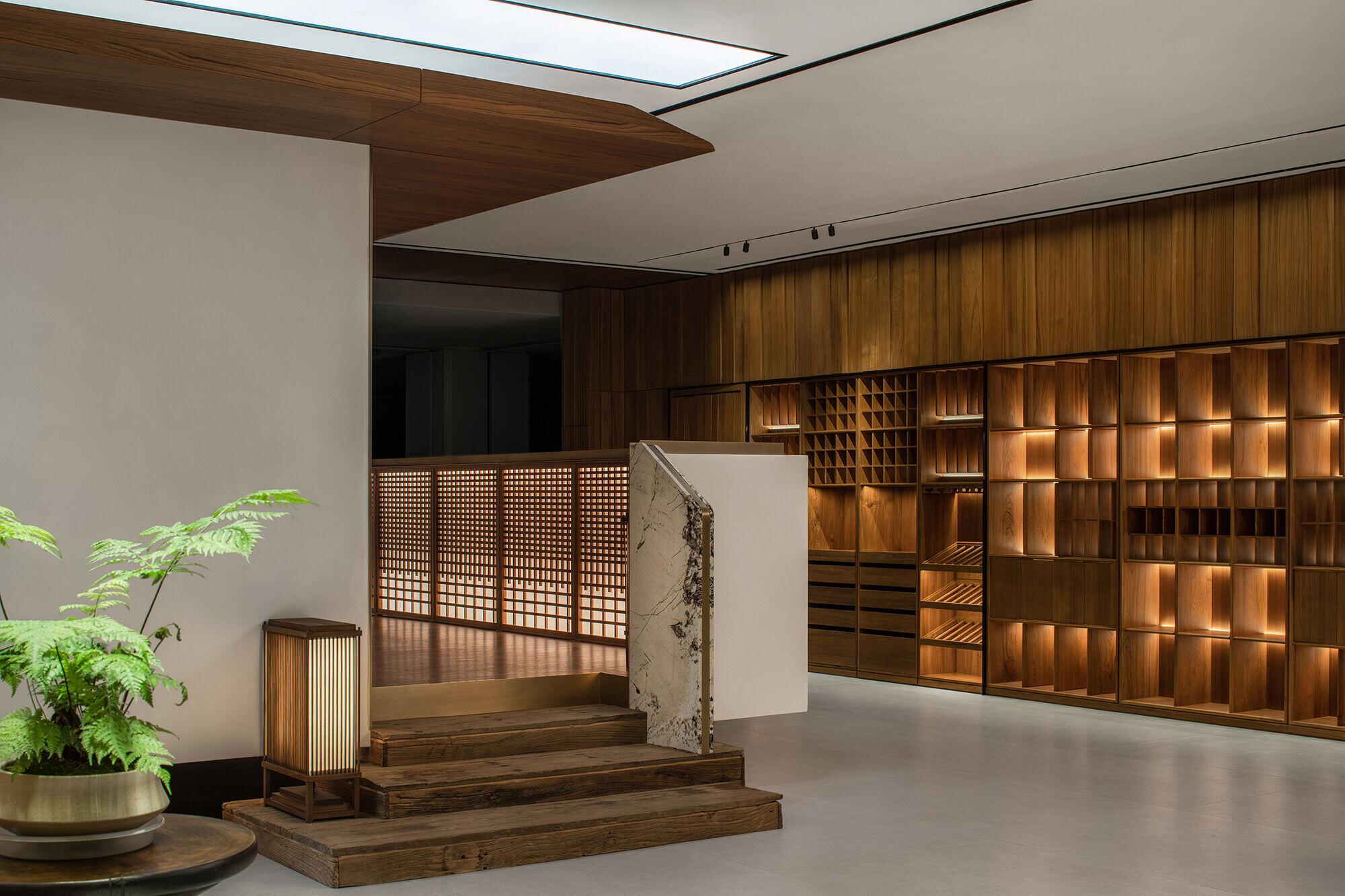 On a site of over 200 square metres, the space unveils a visual discourse horizontally. It blends contemporary, traditional, and oriental elements with an elegant framework to create a space that is pleasant, expansive, and full of holistic demeanour.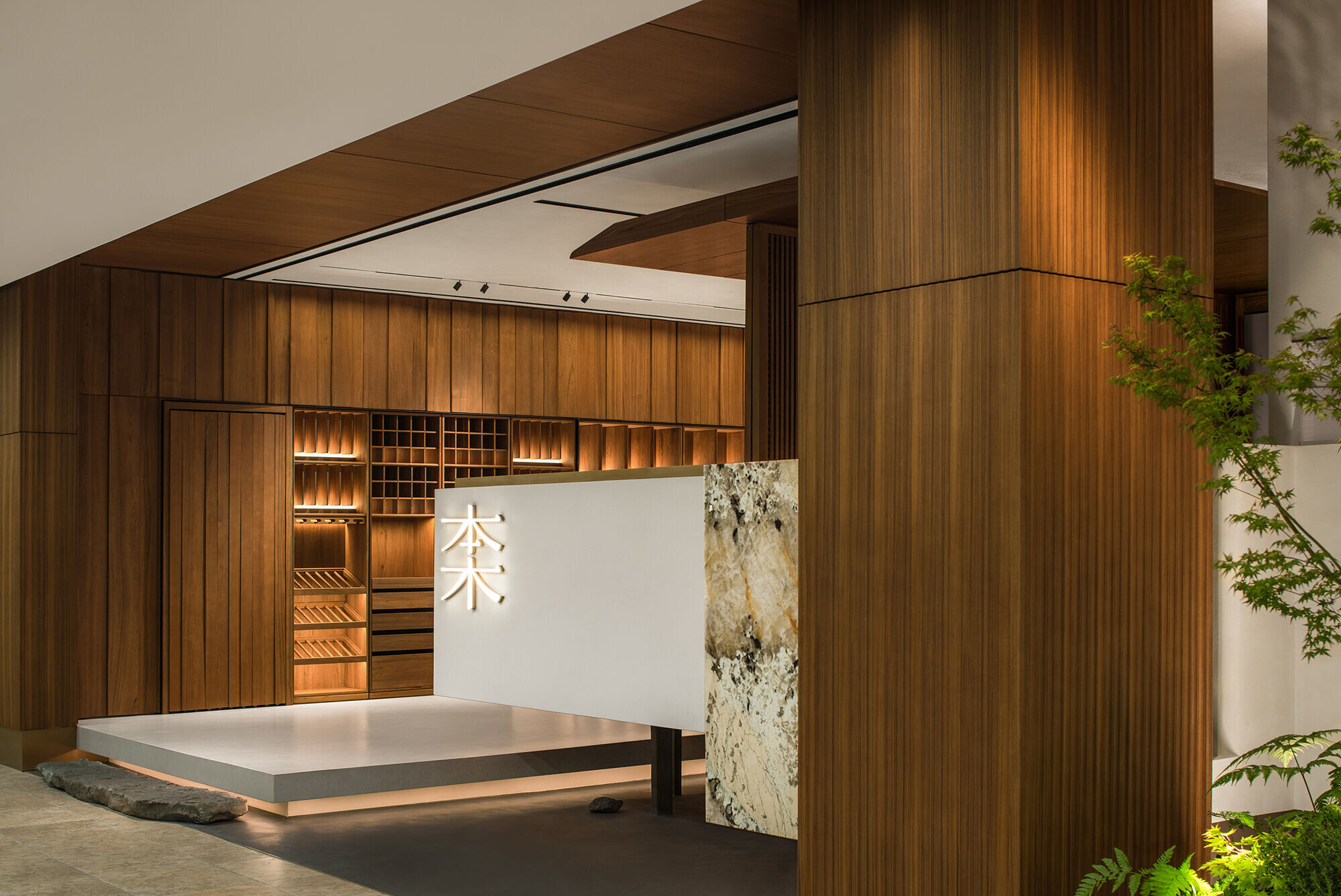 The use of natural stones as steps, paired with an artificial milky white stone and a hollow white logo wall with stone patterns at the entrance, gives the platform a floating effect. Plants gently define the extent of space, rendering a serene, calm, and warm mood.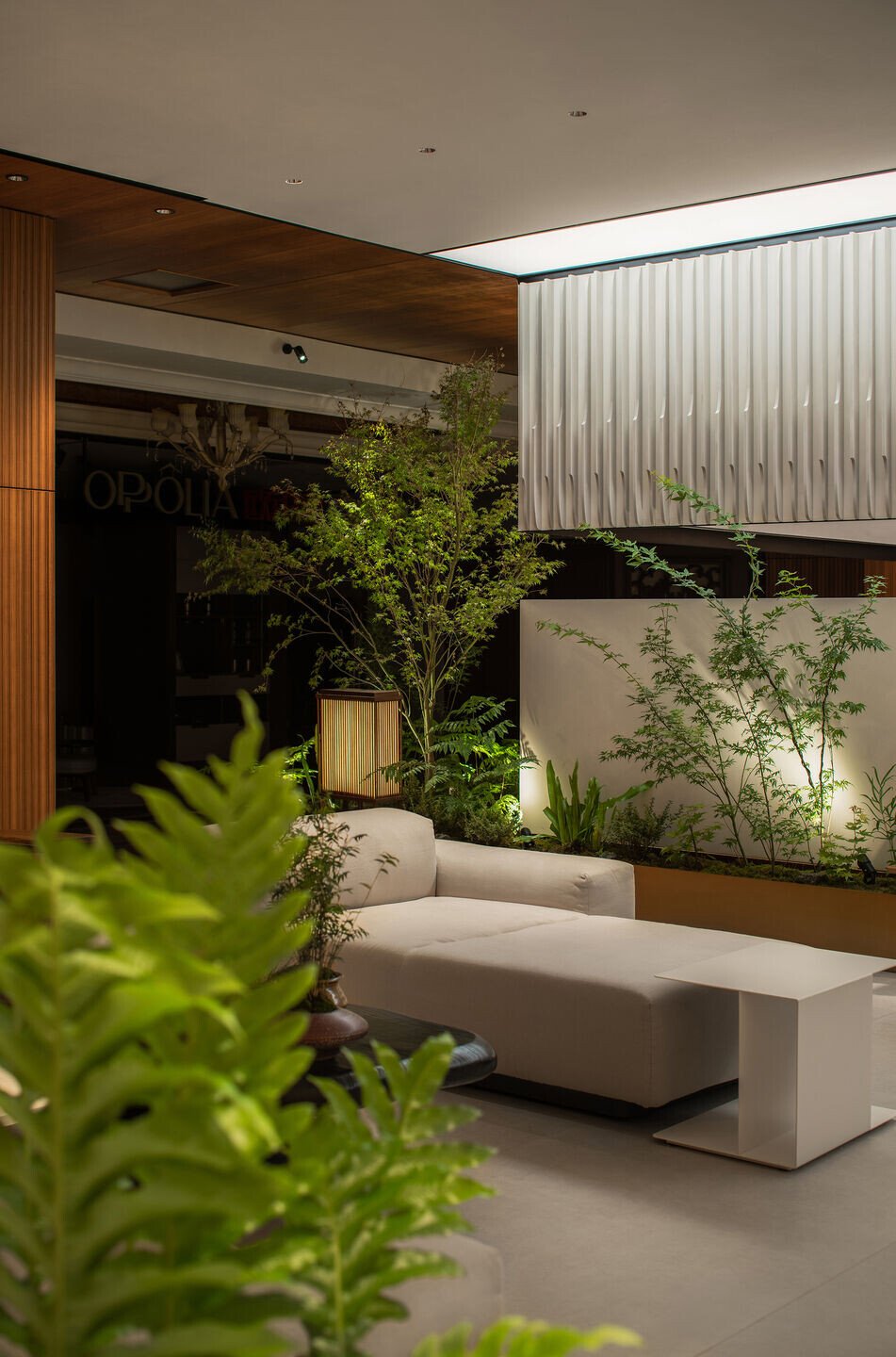 Upon entering the space, cloakroom-style grids with structured wooden panels incorporate diverse forms such as tenons, supports, and columns, posing a rich texture and beautifully reflecting the brand's craftsmanship.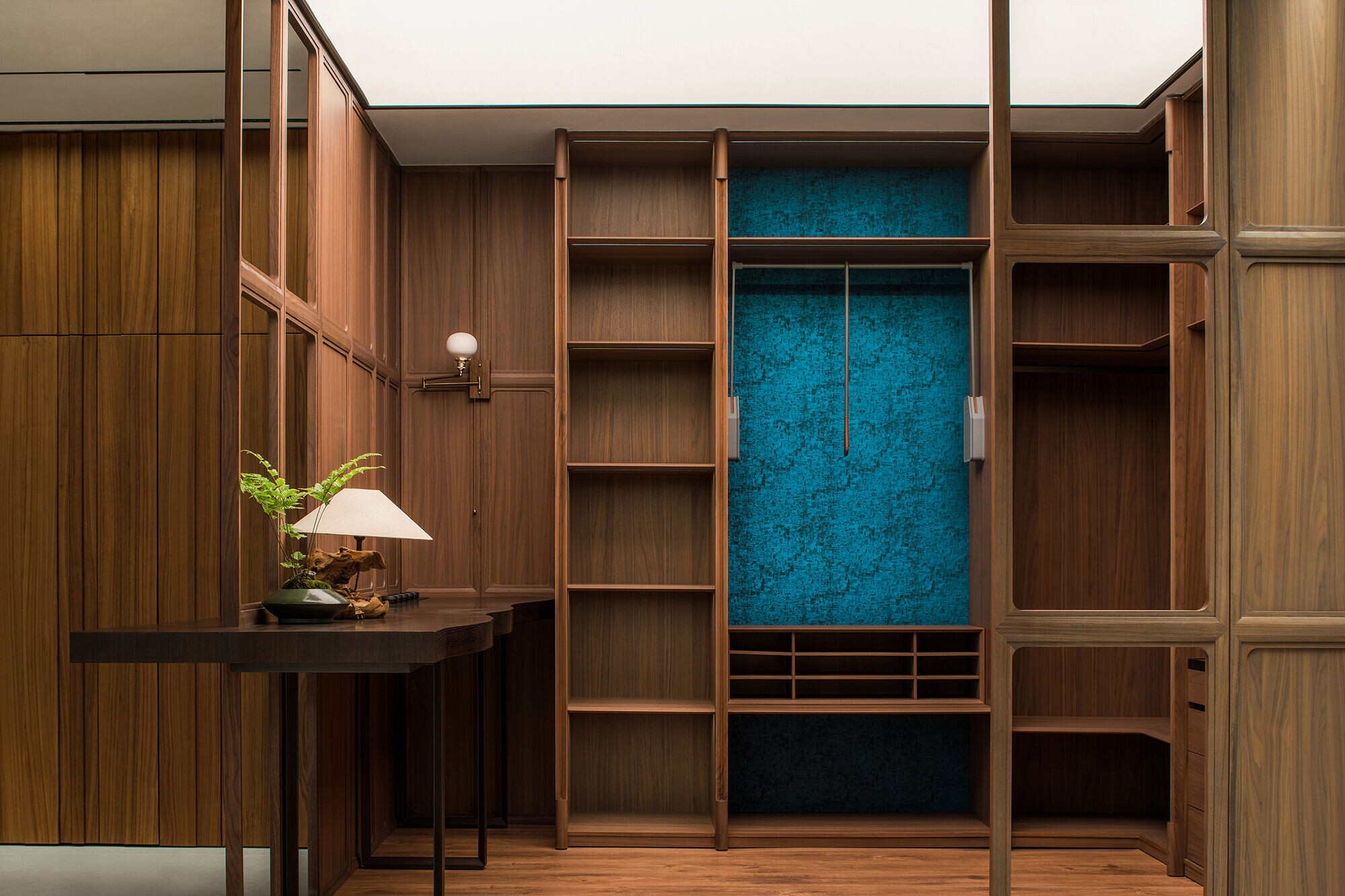 At the end of the product display area, a transparent cabinet structure serves as a space bridge. As a result, the partitions enable flexibility and interspersing with each other. Additionally, lining them with lights of varying luminance provides ease of circulation.
Therefore, the design achieves a high level of harmony in terms of its functionality, aesthetic significance, and sense of spatial dialogue in a contemporary commercial space.