Located in Vermont's Green Mountains, the Marlboro Music Reich Rehearsal Building & Library at Marlboro College is an idyllic campus of retrofitted barn buildings that come from the tradition of the region's 400-year-old Cape Cod vernacular. The College is known for hosting musical masters and promising young musicians at an annual seven-week festival.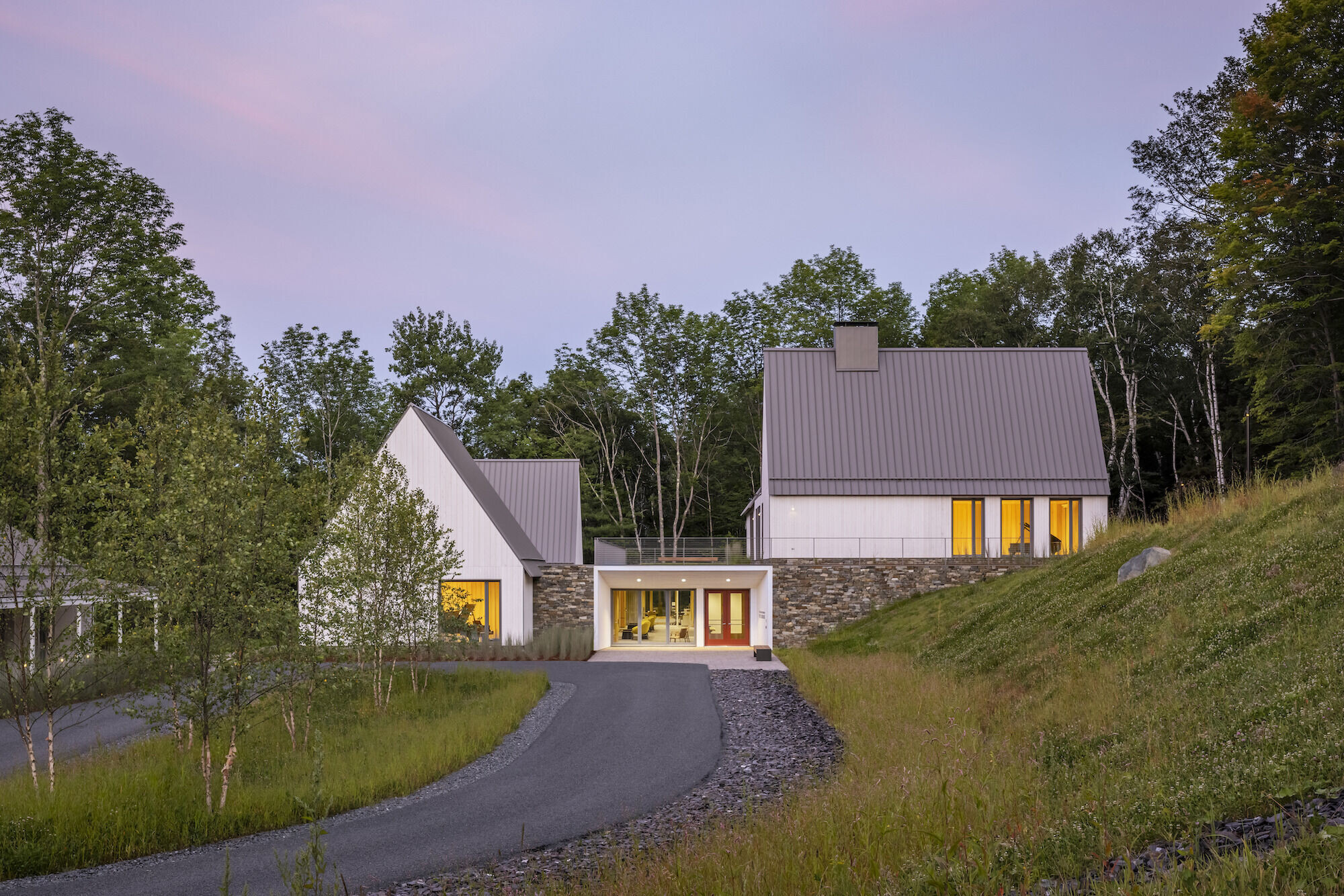 HGA's latest retrofit of the original farm buildings remains true to the original spirit of the College's vernacular architecture while providing state-of-the-art performance space, offices, a music library, and social gathering areas.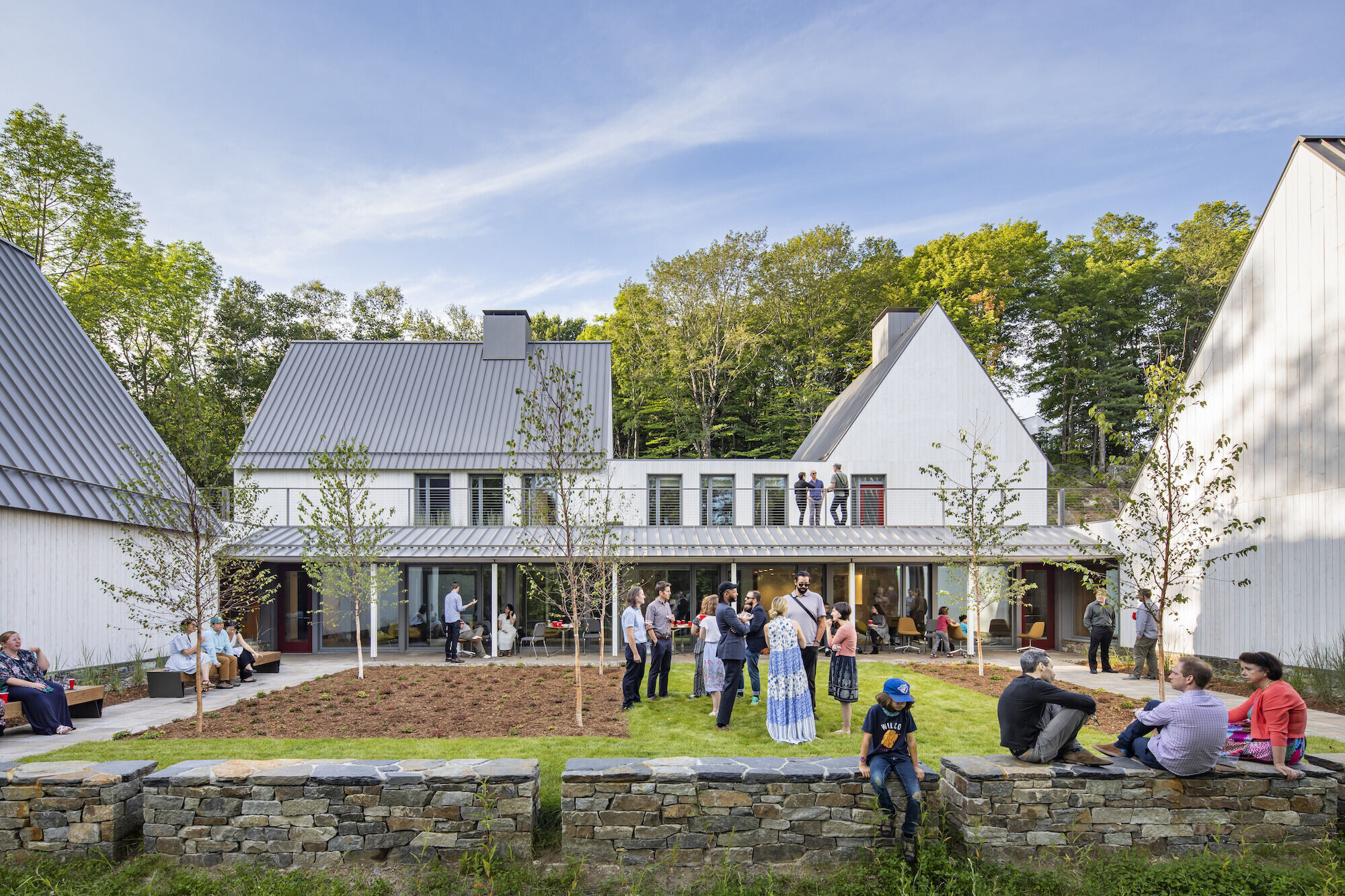 The building complex is split between two levels that navigate the steeply sloping site, and as such, fully accessible entrances are accommodated on both the upper and lower floors.
Upon entering the main lobby, visitors experience a modest ceiling height. This contrasts with the dramatic volumes of the rehearsal rooms. Each rehearsal room was designed to provide excellent acoustics while accommodating multiple uses, such as lectures and meetings.
The three rehearsal rooms and archive library are connected via a gathering space and arranged around a shared courtyard.
Sustainable strategies are present throughout the building and include geothermal, passive solar, green roof technology, and stormwater treatment.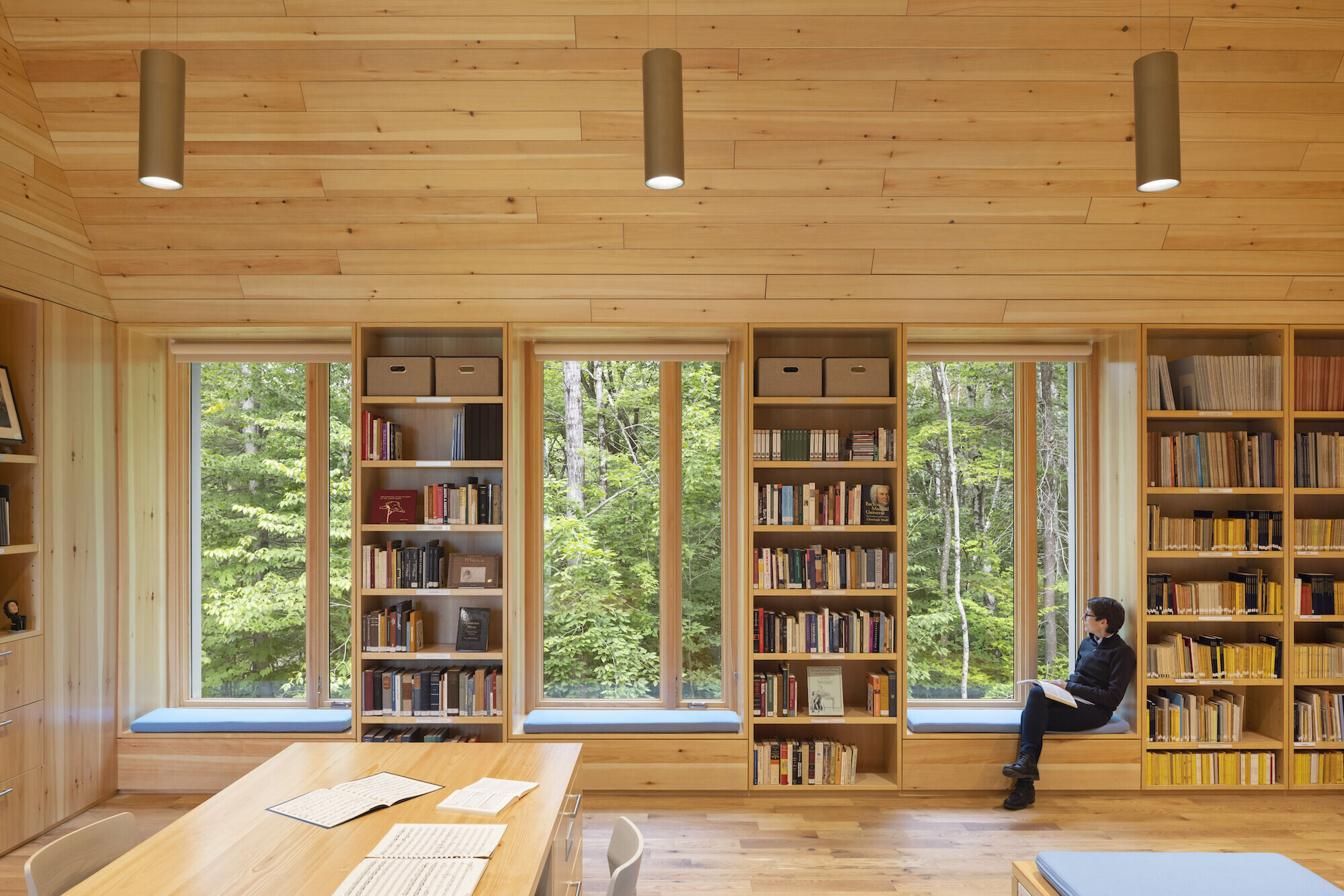 Inside, the design promotes a healthy environment with low/no-VOC content specifications and products with certifications for air quality, recycled content, or life cycle analyses. The material palette is inspired by the Vermont landscape and the colours of its flora and fauna, while carefully placed windows further this connection to the land by framing views of the landscape.
For the exterior, long-lasting, low-maintenance materials were chosen with the long winter season of Vermont in mind. Materials include standing seam metal roofs, heavy-duty snow guards, and cedar cladding.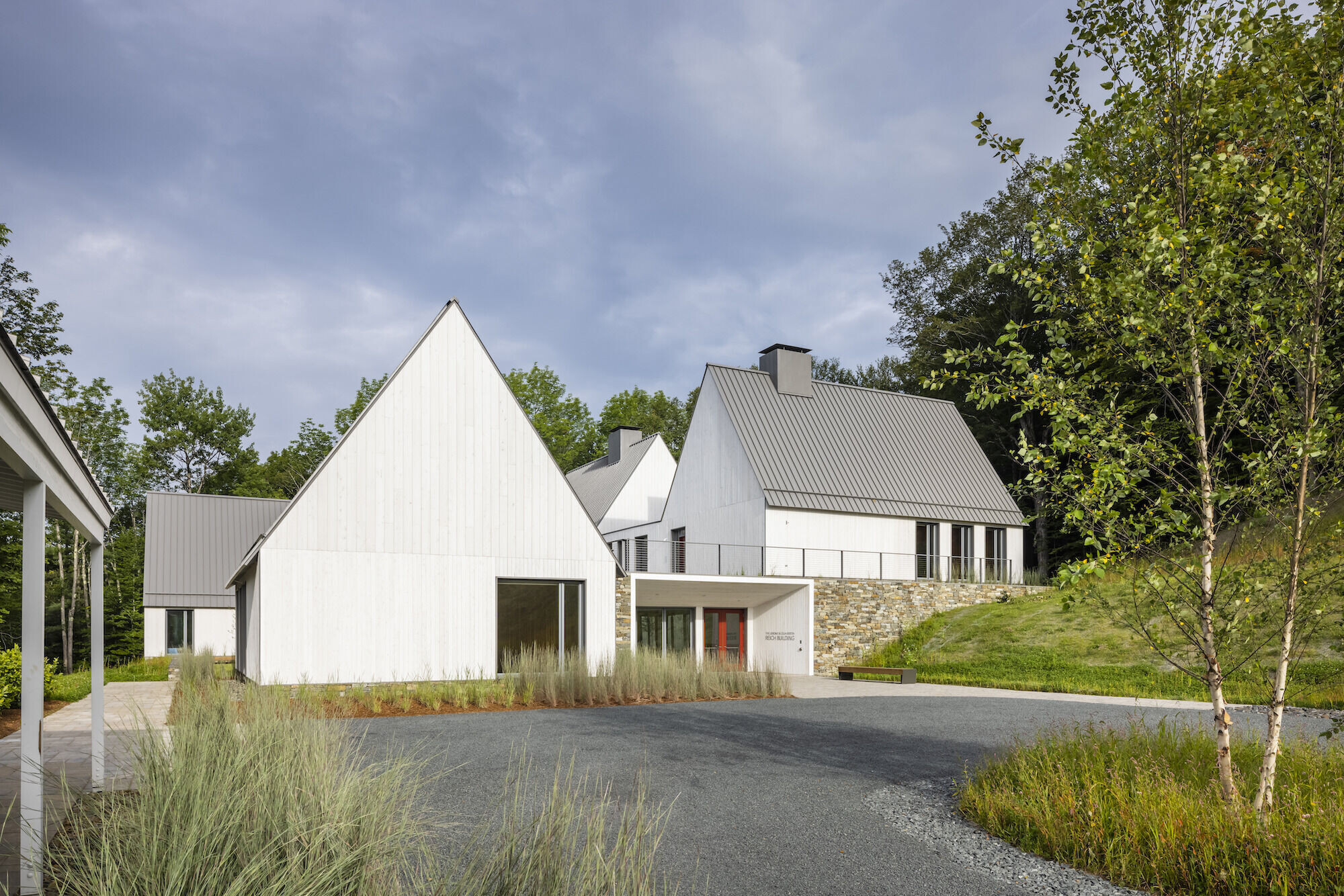 Finally, the landscape design formed part of the holistic vision for the campus. Native planting requiring no fertilizers or pesticides is used throughout and blends with the maintained forest edge. Alongside this, a minimal lighting strategy embraces the principles of responsible outdoor lighting and helps to maintain the dark skies with bright stars.