Offering a new centre for Chinese art and antiquities in Hong Kong, the 30,000-square-meter Hong Kong Palace Museum by Rocco Design Architects is a civic hub hosting interactive and experiential exhibitions. The building is home to more than 900 objects from the Beijing Palace Museum in the Forbidden City, including 160 Class A artifacts considered national treasures.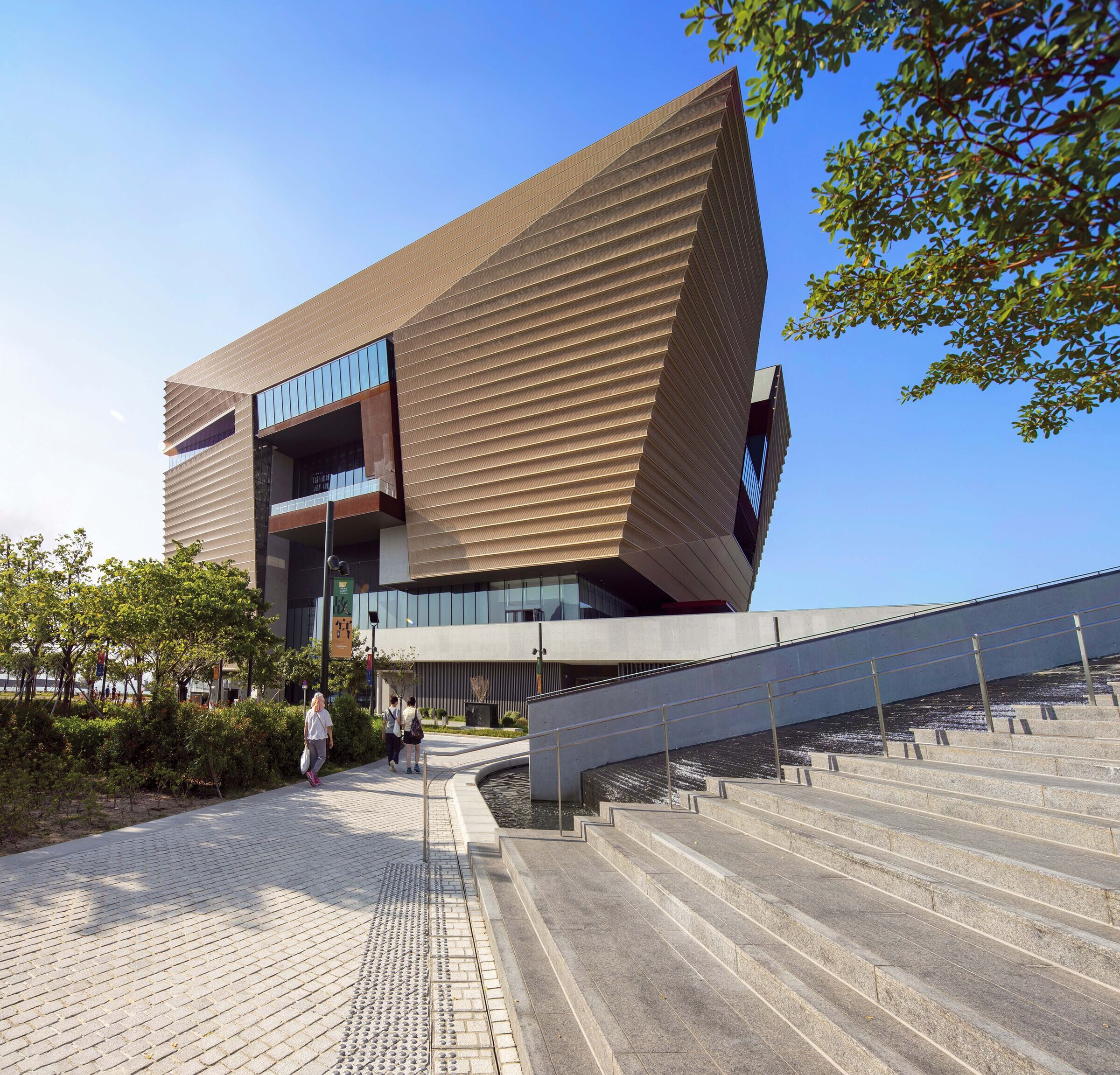 Visitors approach the building through an elevated plaza that hosts installations and traditional events. Recalling the gates of the Forbidden City, the Museum's entrance pavilion frames the plaza. From here, guests enter a grand lobby where spatial concepts are translated into contemporary architecture.

Sequential courtyards, inspired by Beijing Palace, three atria draw visitors up and through the building. The vertical stacking is a reference to the dense and compact urban fabric while also making reference to the scale and courtyards of Beijing Palace.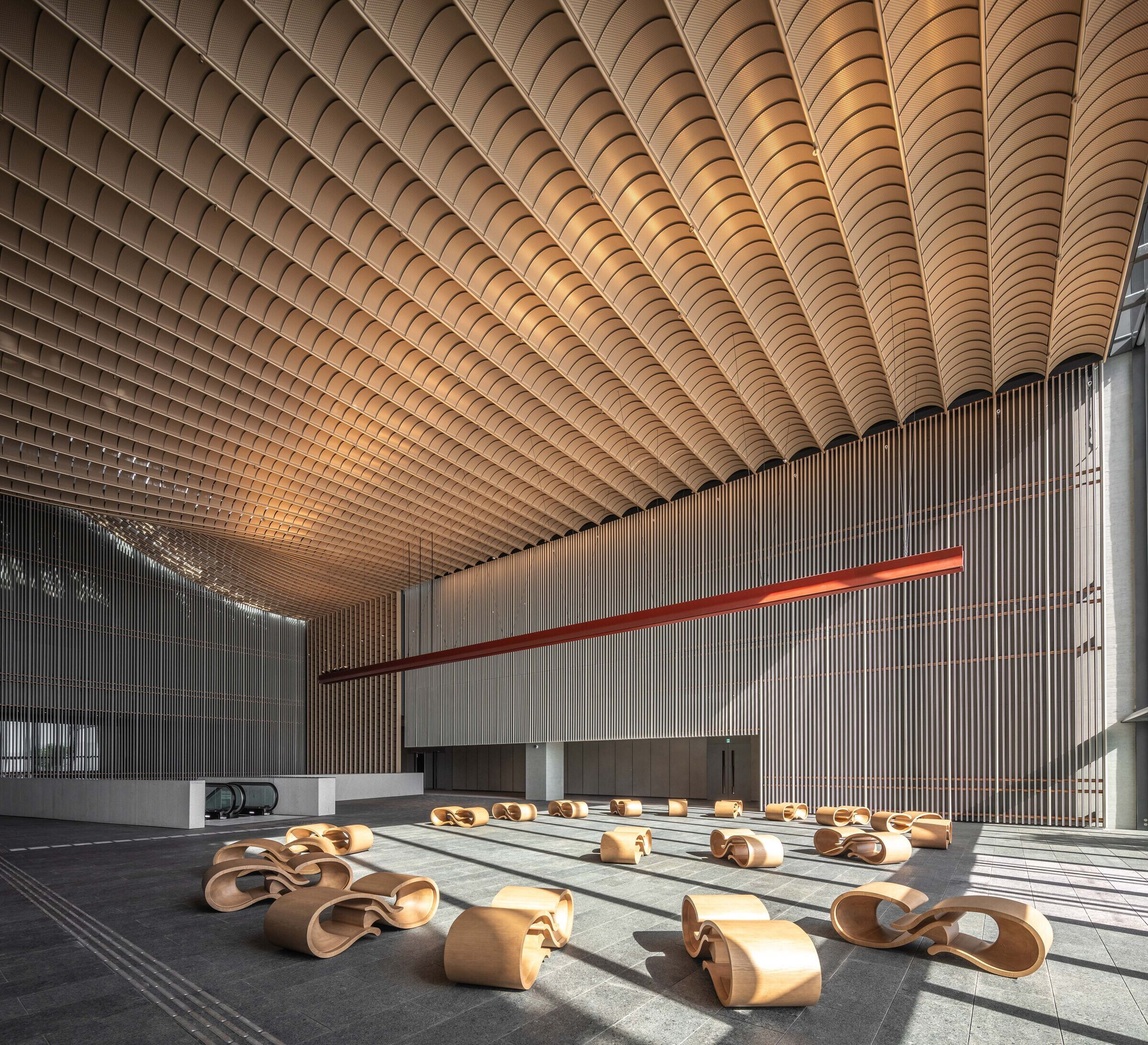 The three atriums offer panoramic views of the city in different directions, including over Victoria Harbour, and form the social heart of the Museum, providing space for visitors to gather and discuss art or take in the surroundings.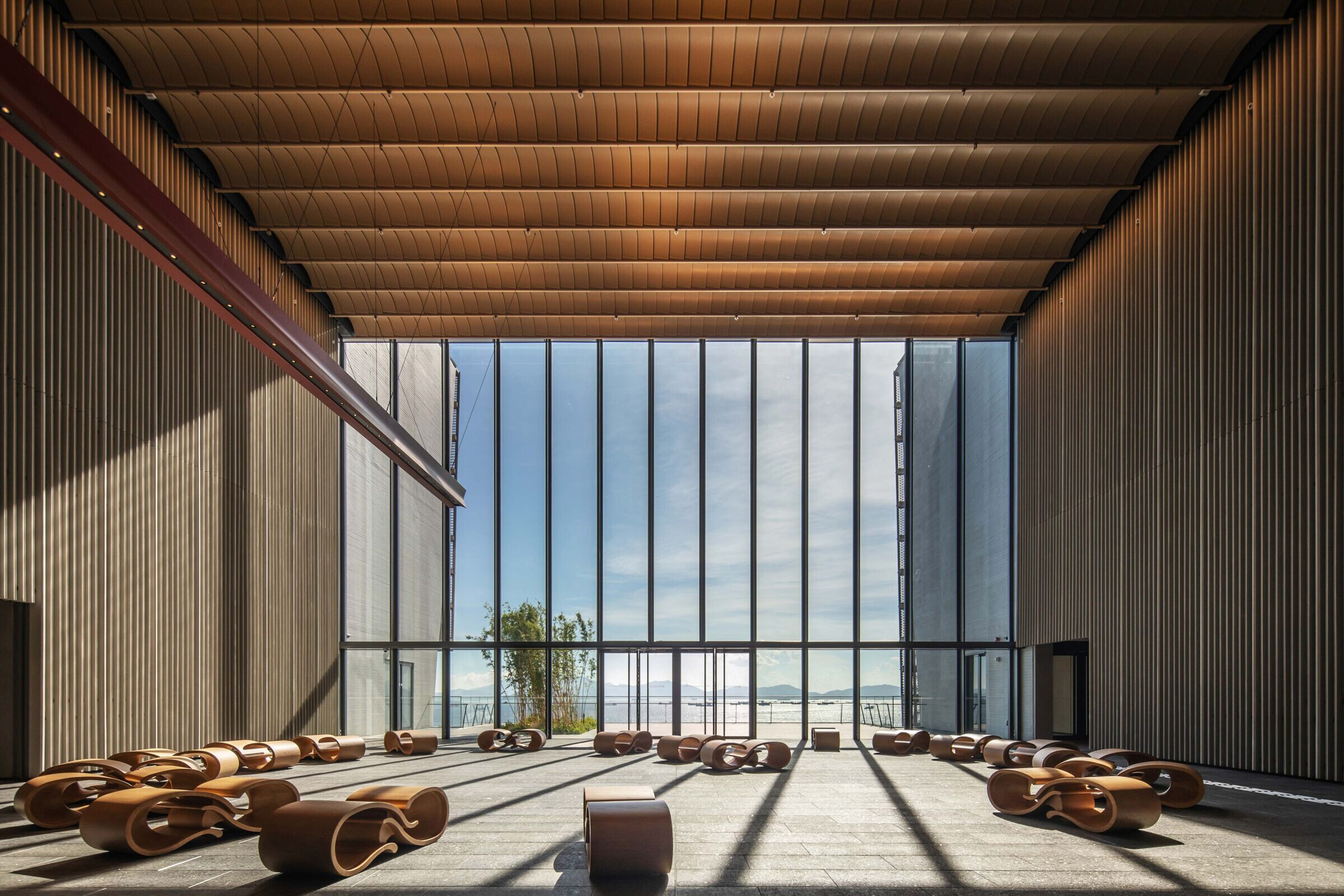 The atrium space is crowned with an undulating bronze ceiling that draws in light from above. The spectacular feature is inspired by the gold Beijing Palace roof and acts as an orienting and sculpturing element as well as a material contrast to the stone and polished concrete walls and floors that surround.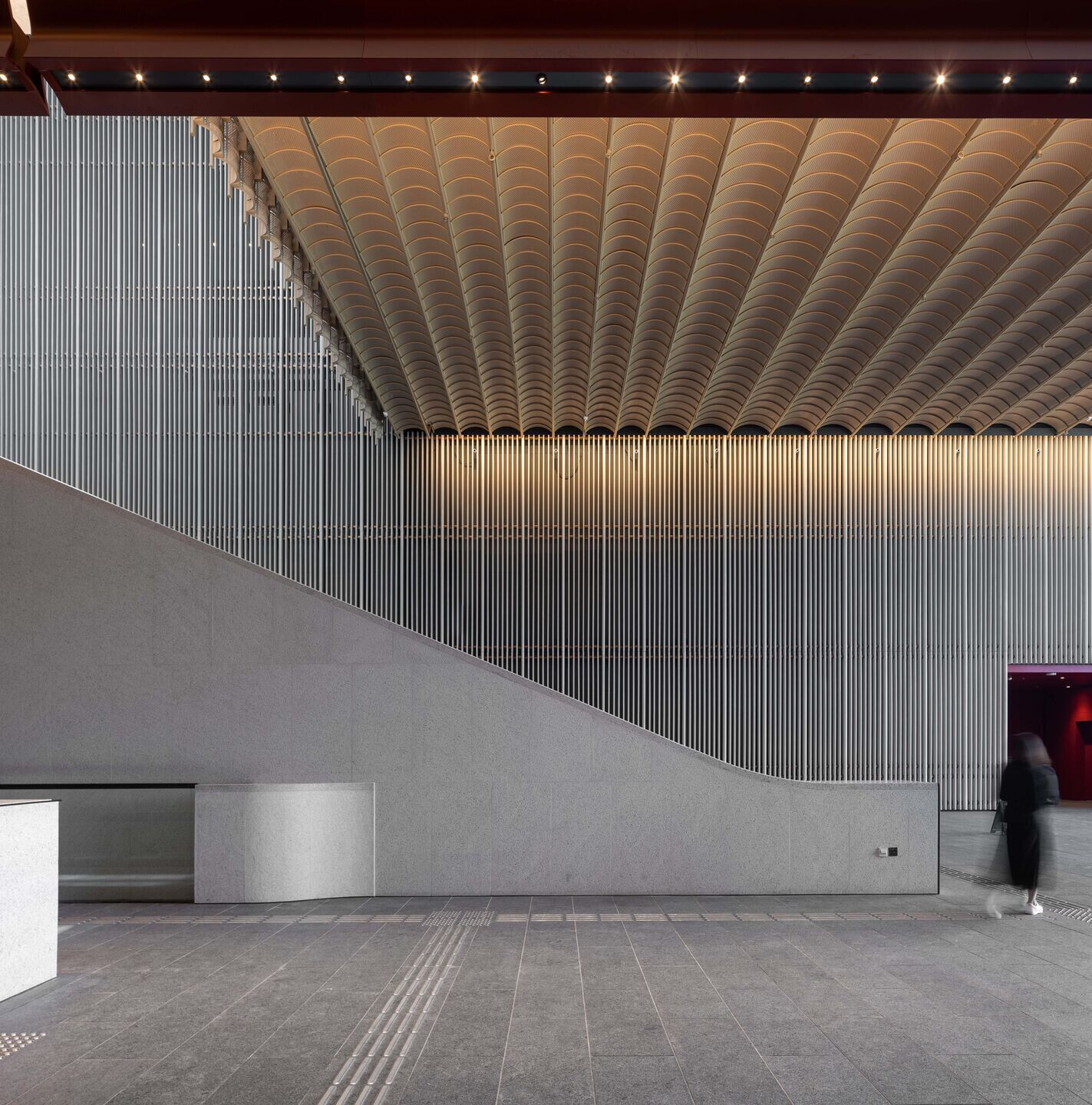 In addition to the expansion gallery areas, the Museum also accommodates a 400-person lecture theatre for screenings and public programs and a Museum shop that forms an active edge to the outside Art Park and promenade walkways.