Located in along the picturesque canals of Leiden (NL), The Float by Rotterdam-based architecture office Studio RAP is a sustainable floating home constructed with timber and solid cork. The simple construction system is accompanied by several elegant details, including a folded facade.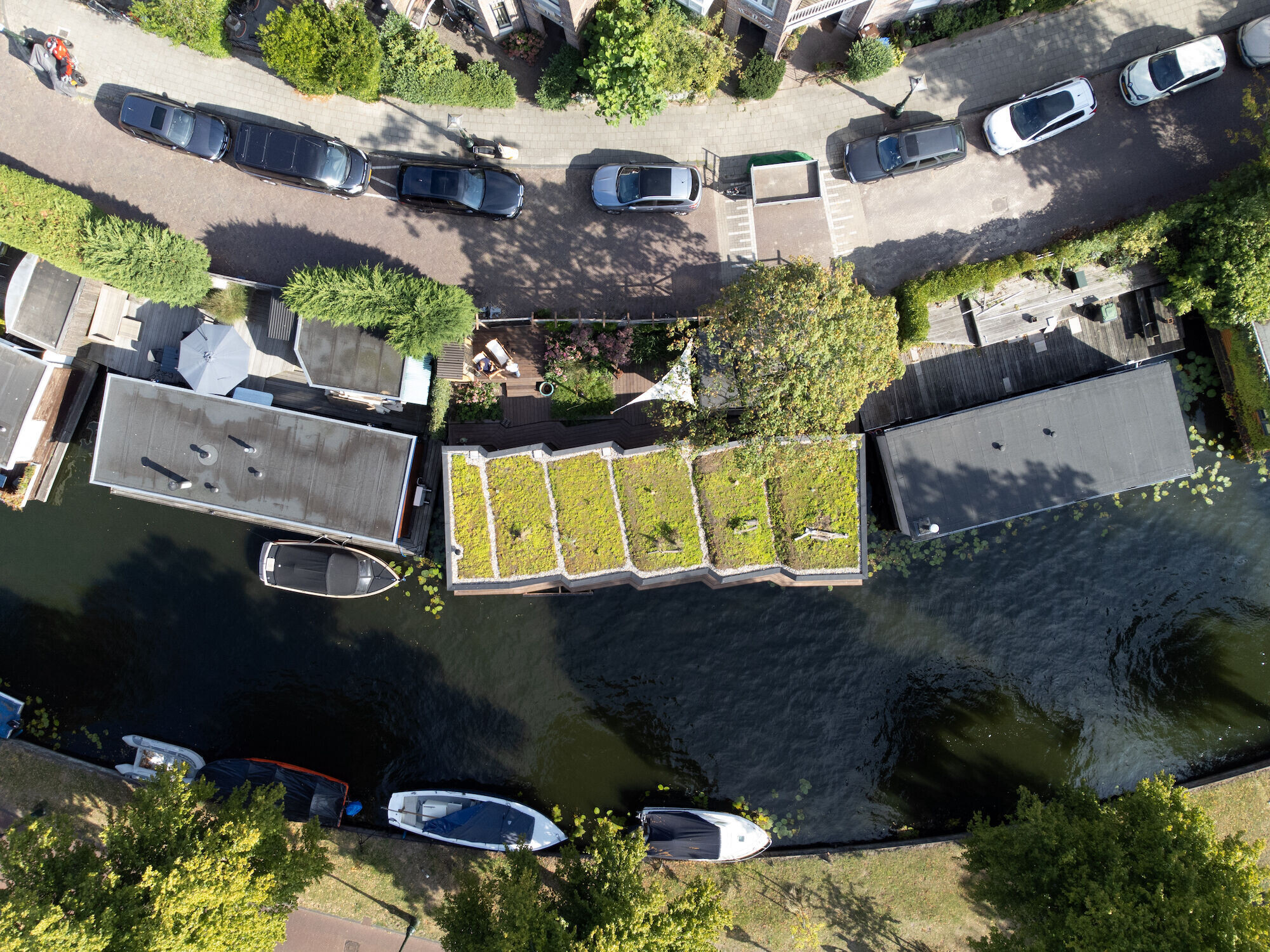 The house contains a series of different spaces for different functions of living that nevertheless result in the exterior appearance of a single floating container. The overall form is made up of a series of smaller modules rotated outward towards the canal.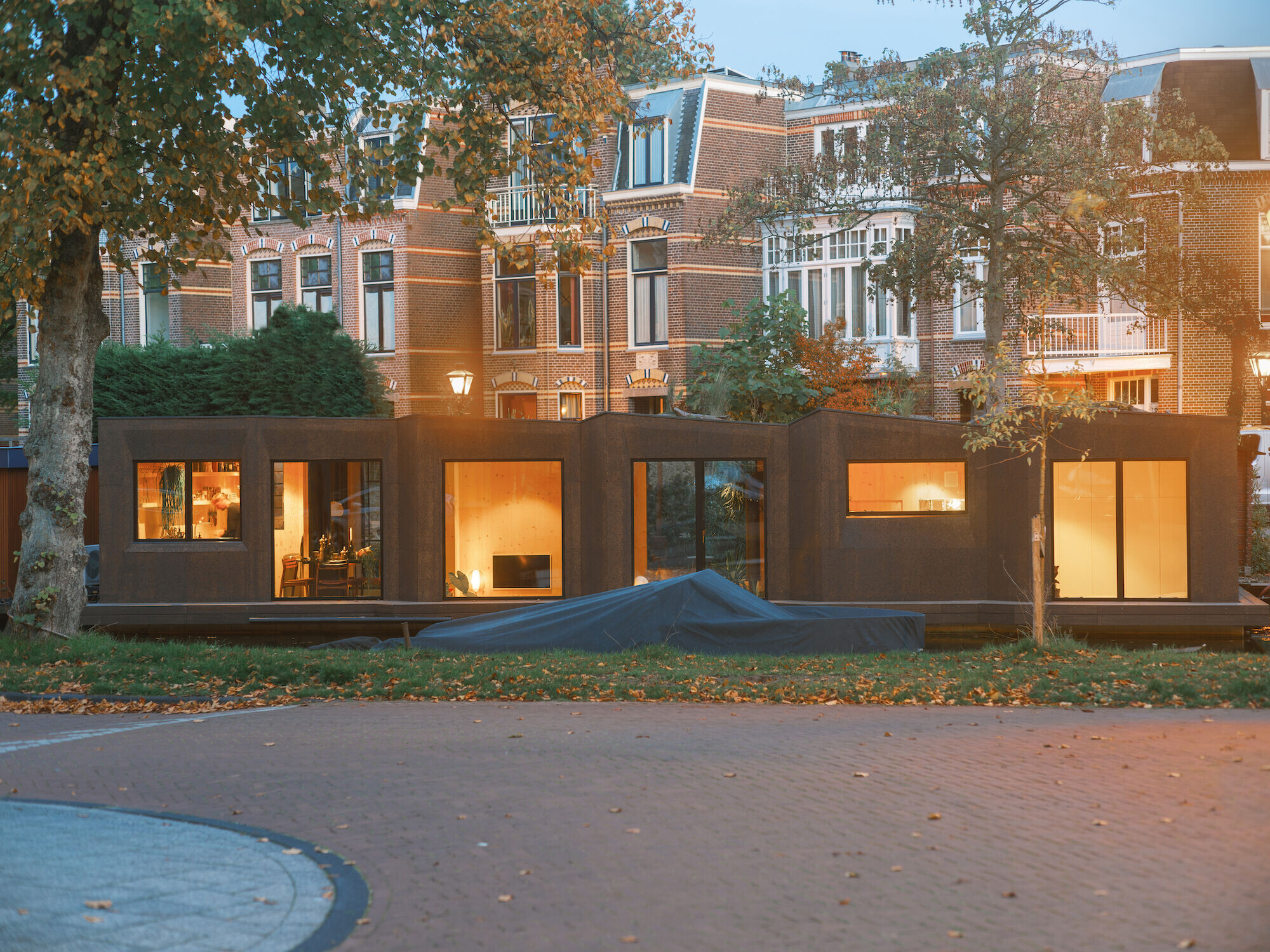 Folded panels between the modules result in an intricate 3d corrugated, origami-like metal effect on the walls and roof. The origami-like folds are designed and parametrically optimized to substantially reduce weight – key to the needs of a floating residence.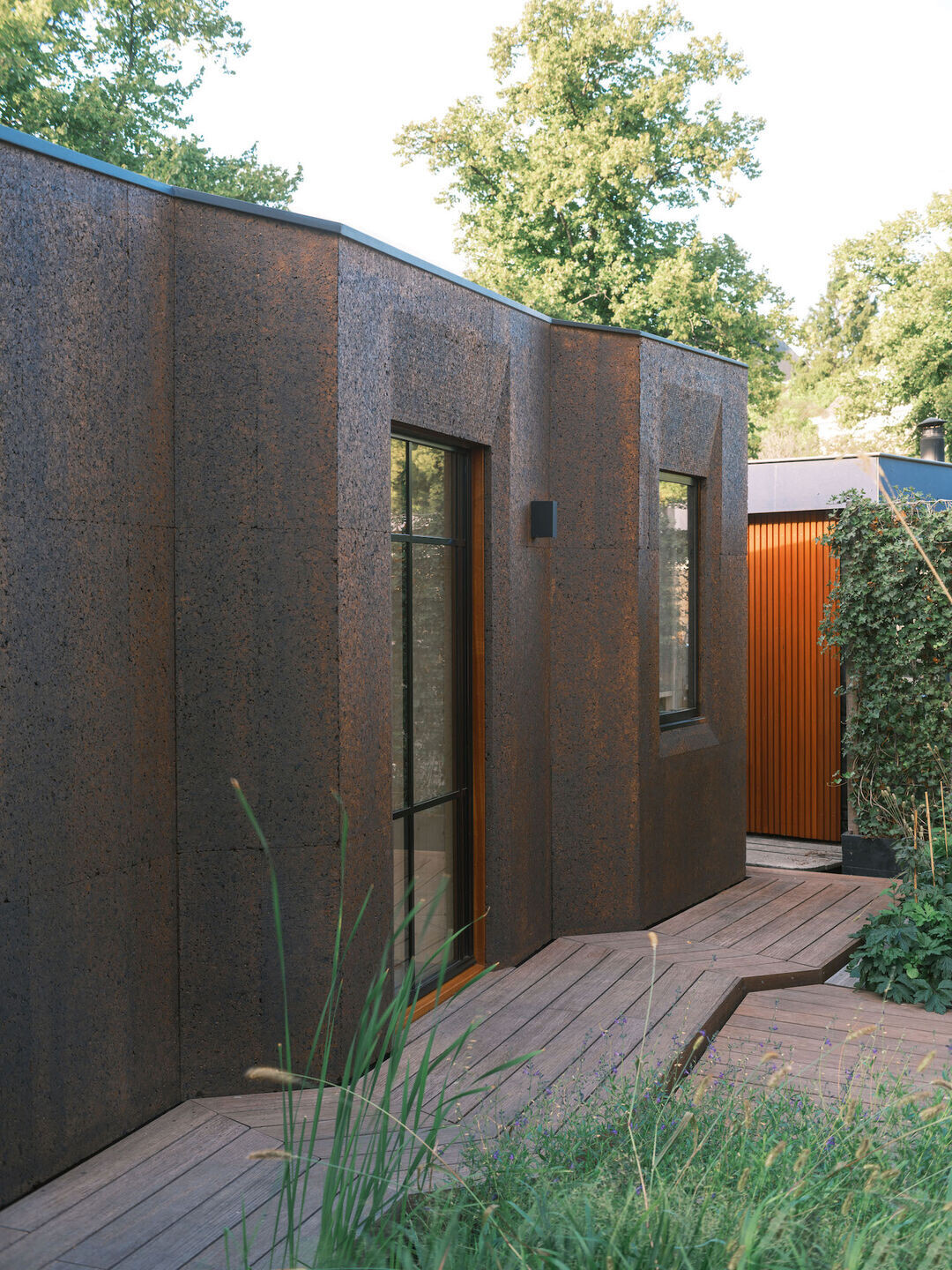 The load-bearing structure is made of cross-laminated timber CLT exposed to the interiors. Alongside the exposed CLT, the cork-lined interior plays with the natural light that filters in, resulting in a soft interior of earthy materials.
In addition to cork cladding, a low-density cork insulation layer and a high-density cork outer layer are bonded by a mortar layer. This results in breathable walls and a healthy interior climate. Further to this, as a plant-based material of unique ecological origin, cork provides an exceptionally low-carbon footprint.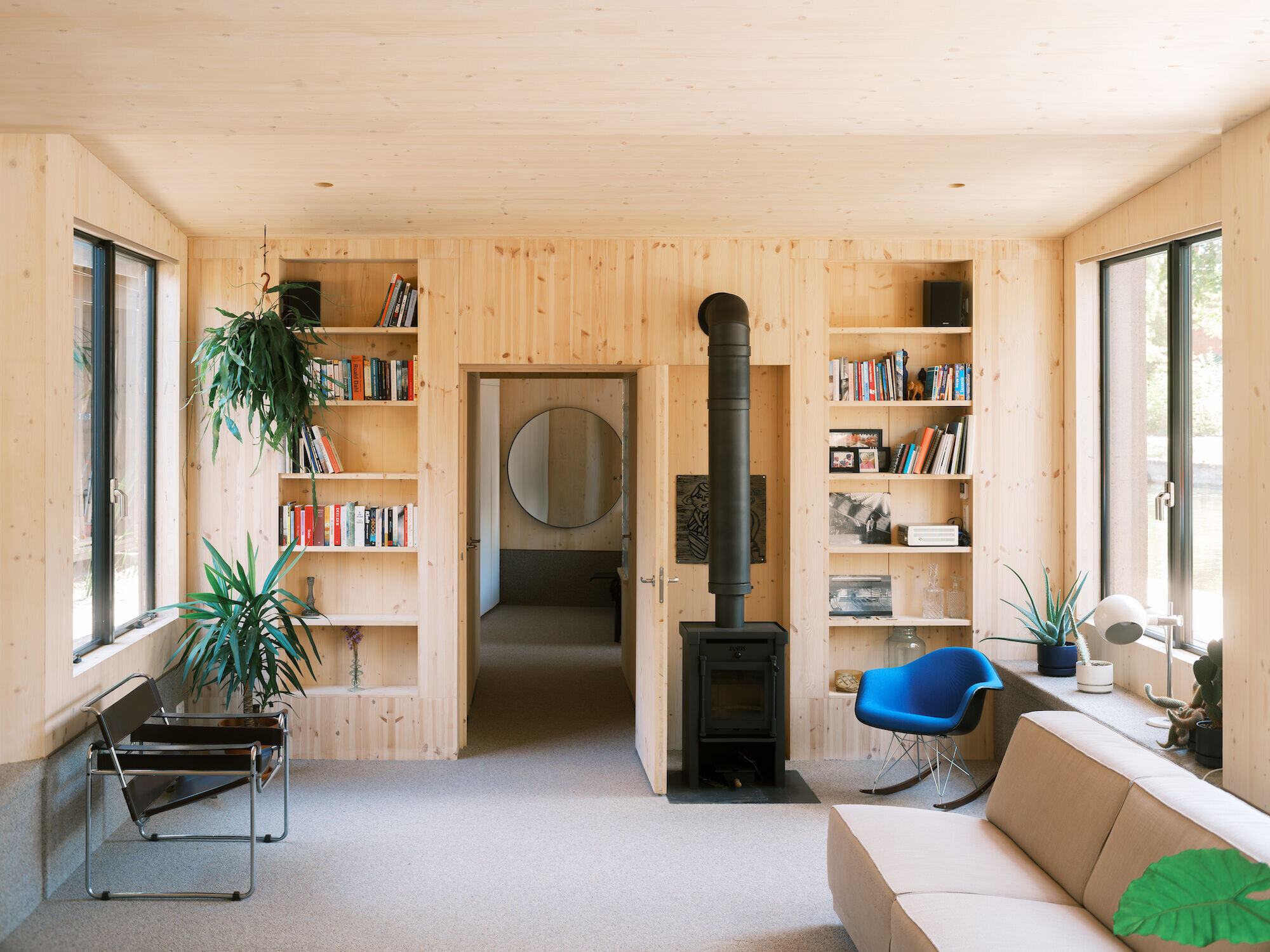 Studio RAP notes that cork is also particularly suitable for digital processing, including CNC-cutting, allowing for precise detailing, particularly in airtight window details.