Leonara studio's Horacio branch, located in the Polanco neighbourhood of Mexico City is an expression of the brand's everyday activity embedded through materials, textures and form. Designed by Void Studio, the beauty salon is an airy, inspiring, and whimsical space.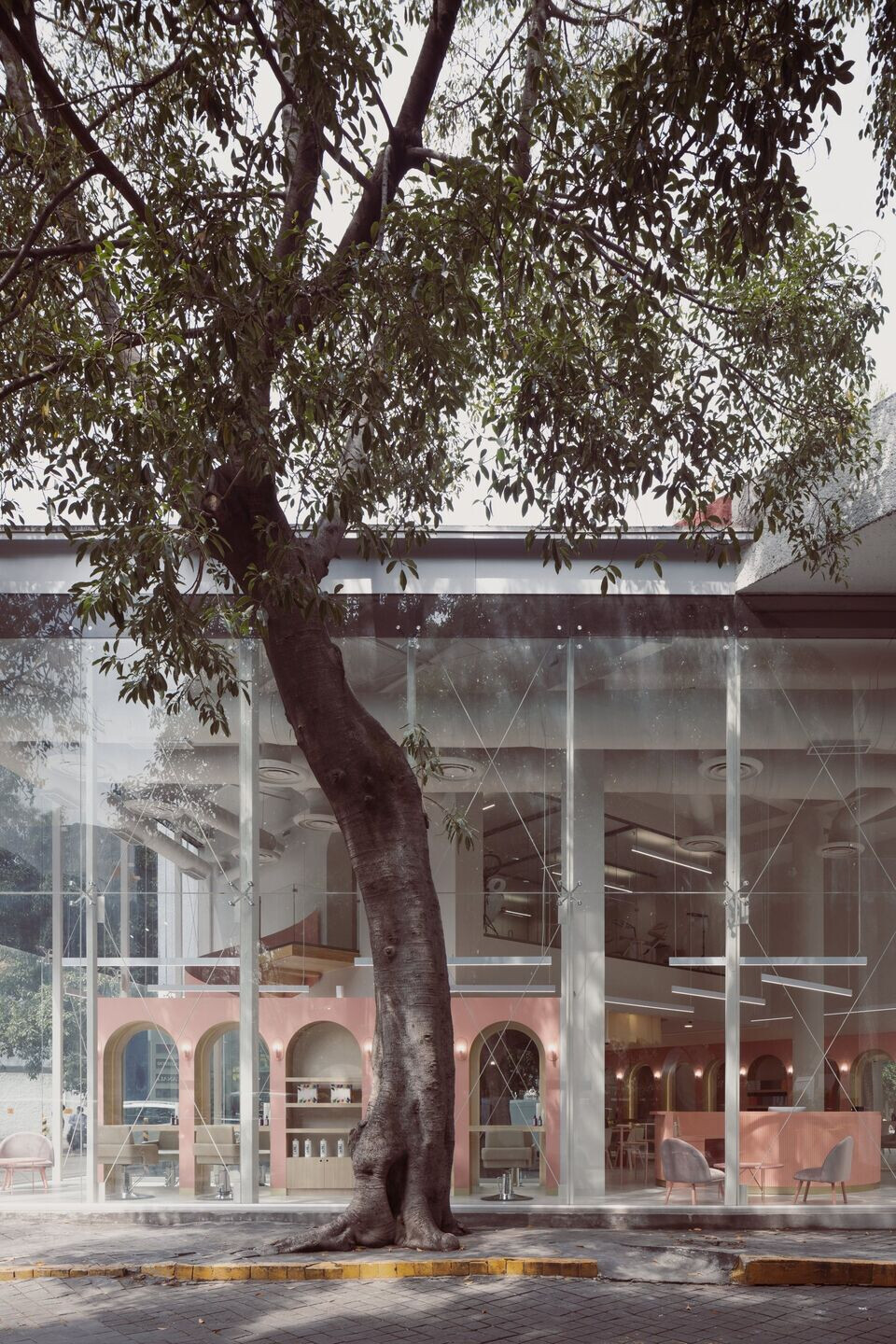 The idea of movement becomes the design's core concept. Curved forms define the space; the spiral stairs, iconic mirror arches and playful pendant lights by David Pompa instil dynamism and a sense of flow. Additionally, a subdued palette of pink and pale wooden textures gives the space a soft and delicate feel.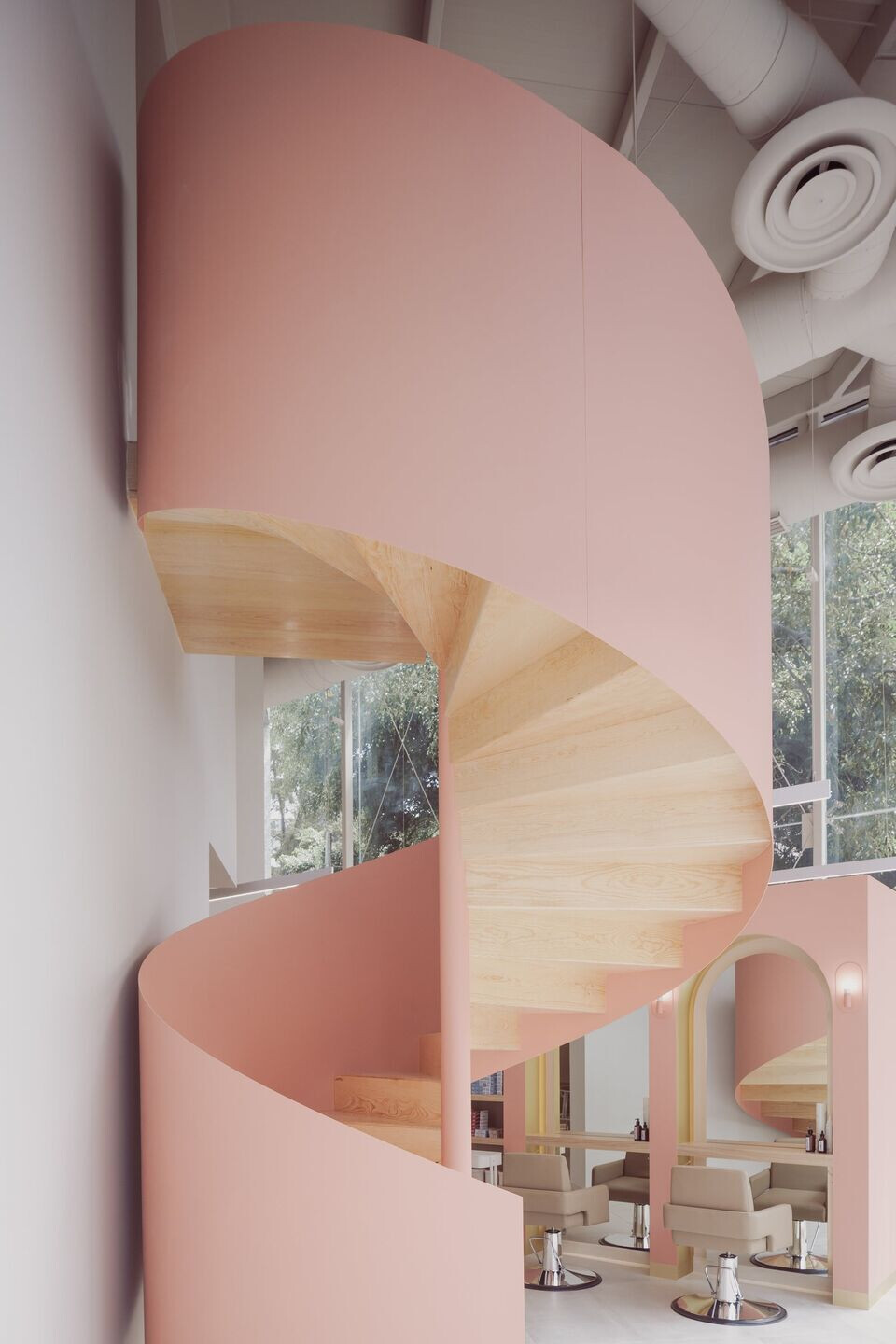 The generous use of glass for the exterior and interior establishes a sense of amplitude while the rhythmic arrangement of mirrors not only magnifies the perception of space but also of the activities that happen within.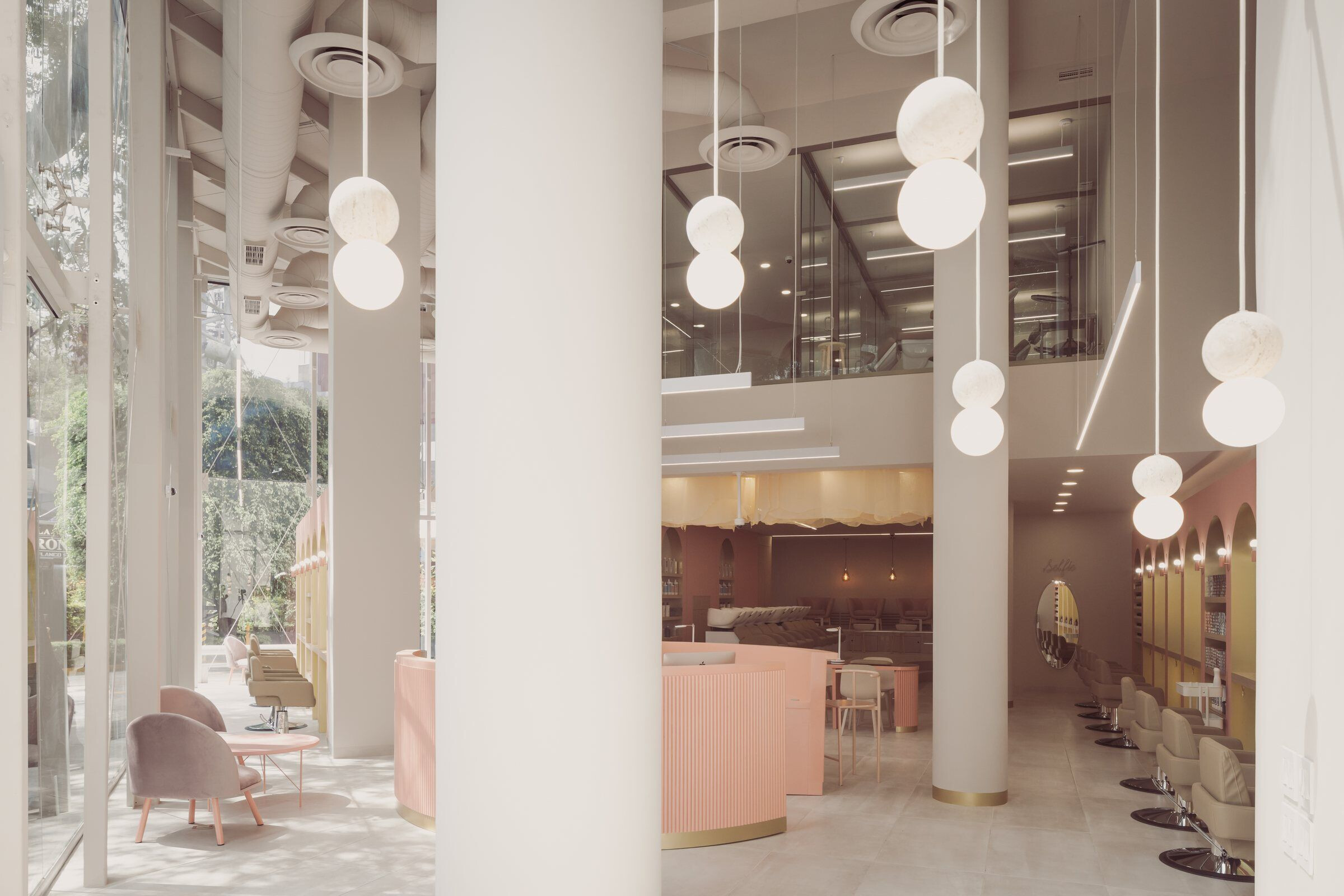 The furniture, in line with the materials and colours, is made up of a careful selection of woods, textiles, and plastics that are potent enough for the working of the beauty salon while enhancing its image.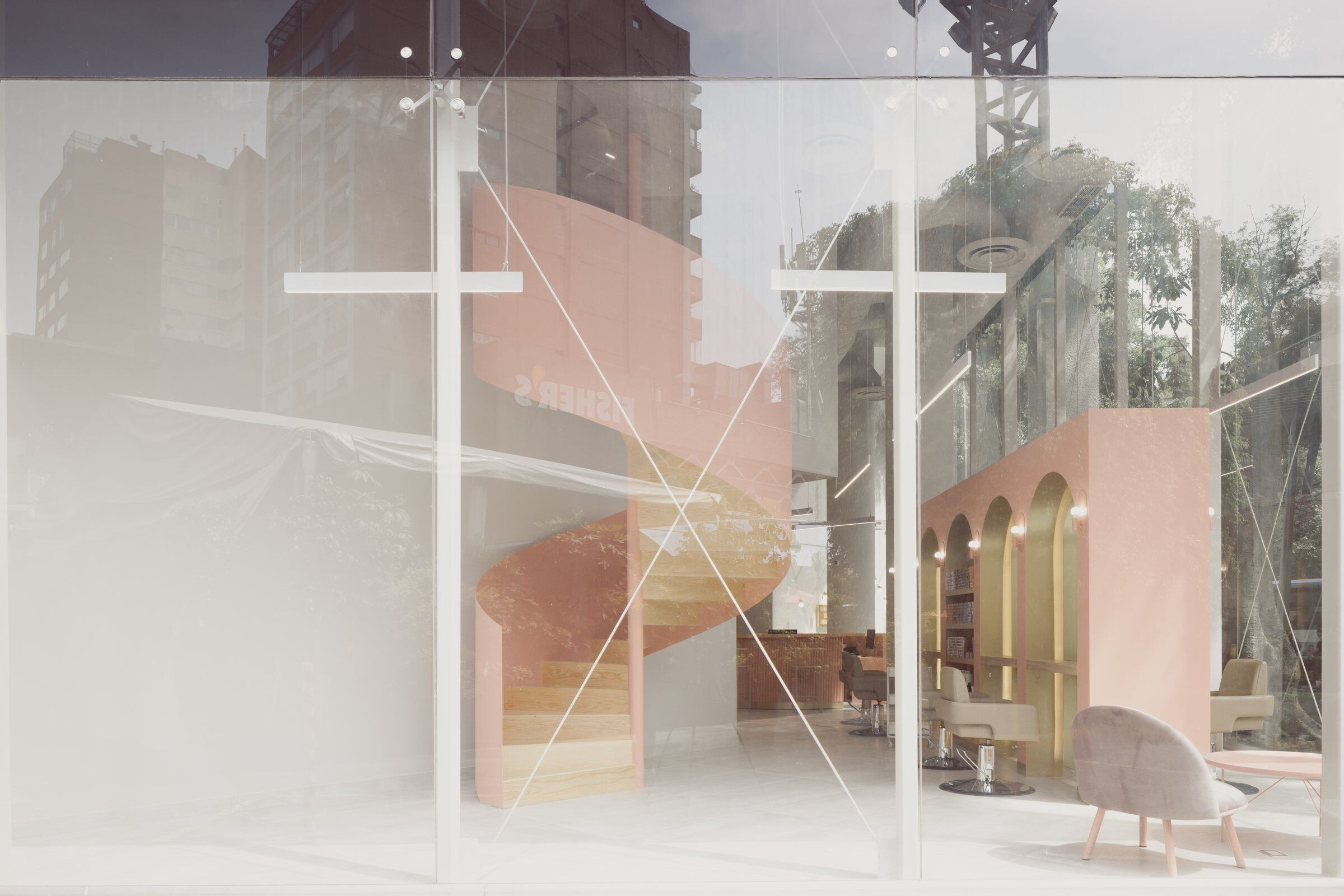 Therefore, the design beautifully portrays the brand's energy and spirit, architecturally covering the aspirations and range of services that the beauty salon offers.